BEST OFFICE INTERIOR DESIGNERS in bangalore - SINCE 1993
about us | OFFICE DESIGN & BUILD SERVICES
World-Class Office Fit-Outs & Turnkey Interior Solutions.
Since 25 Years We Have Been Creating Inspiring and Productive Commercial Office Spaces In Bangalore and Pan-India. When You Hire Us, We Become Your Single-Point Contact For All Your Design & Build Needs to Setup A Office Which Will Transform Your Business.
We Have Received Multiple Awards for Designing Best Office Spaces and Creating Inspiring Commercial Spaces.
We Have Been Awarded By Silicon India Magazine as India's Top 10 Office Interior Designers. We were Featured in Their Cover Story.
Former Prime Minister of India HD Deve Gowda Awarded For Us Designing Office Space for HDCC Ltd.
Our 35000 Sft Project – Magnitude Software and 15000 Sft – Rurutek Taiwan was Featured in India's Top Commercial Design Magazine.
Our MD Mr. Hitesh Jain Regularly Gives Interviews to Radio-One Show Square-Feet and Various Publications on Latest Trends in Commercial Office Design Sector.
With Our Expertise we Help you in choosing the best Workplace Strategy and Right Budget. Our Designers Present You Multiple Office Design Options.
After Design Phase Our Consultants and Architects Prepare 3D Walk Through's and Necessary Working Drawings for Your Approval. Our Design Team Proposes The Right Colour and  Various Themes.
Project Management & Turnkey Execution
After Site Kick-Off Meeting & Preparation of Work Schedule Our Team Make's Sure the Work At Site Is Carried Out With High Quality Workmanship and Timely Completion.
We Assure Our Clients Continuous Support and After Sales Service Free Of Cost For 1 Year. At Thar Interior Designers Customer Satisfaction is Guaranteed and Its Not Just Lip Service. 
An Impeccable Office Design is an Opportunity to Inspire Your Staff and Bring Your Office Culture to Life.
Our Vision is to become Well-Respected Market Leader in Office Interior Design Segment. To be in Forefront in Terms of Innovation and Customer Support.
To Conduct Our Business Following Best Safety Standards and Follow Ethical Business Practices.
MD - Thar Interior Designers
ASK QUOTATION FOR YOUR OFFICE INTERIOR DESIGN NEEDS & TURNKEY SOLUTIONS.
Fill this form and our Design Team will Contact you soon to understand your Commercial Office Design Requirements:
WHY CHOOSE US TO DESIGN YOUR OFFICE?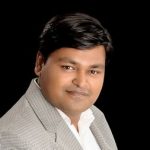 "A Modern Office Design Will Transform Your Business. It Will Create An Awesome Environment For Your Staff Where They Can Unleash Their Creative Power."
Bangalore's Leading Corporate and Commercial Interior Designers.
We believe a Office Design should reflect a Companies Personality and Also have a fun, innovative and energetic design scheme.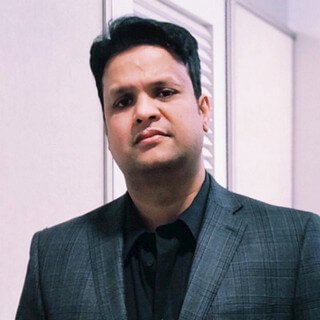 "Thar Interior Designers designed exemplary and aesthetically appealing offices for us in India. Appreciate there Timely completion, Unique design philosophy and Quality Workmanship. I would recommend this hardworking company always."
"Thar Interior Designers has designed a nice office space for us within the budget we scoped. They Have provided good guidance on all our interior decor matters, color schemes, office furniture selection, flooring and tiling, painting, lighting and accessories. Good luck!"
"Thar Interior Designers has helped us upgrade our office and we love the new look! Even through the demonetization time, Hitesh got his folks to work with our constraints and managed to get things done well. We are thankful to Hitesh and his team for getting us a Swanky Office!"
"We at Ducker Worldwide had taken the service from Thar Interior Designers for Interior Work at Max Mueller Bhavan in Indiaranagar, Bangalore. The work was executed in a very professional and time bound manner. Thar Interior Designers met our expectations."
Setting High Aesthetic Design Standard's & Functionality!
Our First Ideas of a Corporate Office Design is to Incorporate Green Elements, Aesthetics and Ergonomics.
We are One of the Top Corporate Interior Design Firms in Bangalore.