NEXT GENERATION TECHNOLOGIES FOR OFFICE SPACE
There is always a constant shift or change in organizational structures because of the continuous technological advancement that seems to invent better ways to do things all the time. There has been a significant shift in office space arrangement from the concept of cubicles to technologically advanced settings.
Tech firms especially have set the trend of what an office space should look like, hence, many firms are gearing to set themselves apart from others by using unique and technologically advanced office space settings that will attract new employees and customers which is what office space designers in Bangalore help to ensure. Apart from setting the firms apart, these new office space designs by office space designers in Bangalore are geared towards encouraging the following:
Representation of Corporate Culture: What inspires this new development is the work culture and office environment. Apart from the normal working system, there is a need to establish a connection that will foster interpersonal relationships and establish a sense of belonging among workers.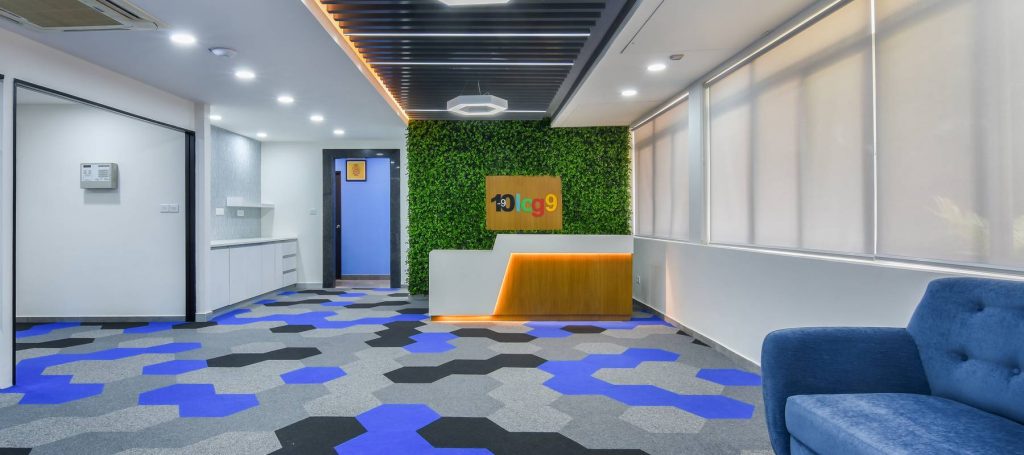 Collaboration: office space settings are now centered on encouraging collaboration among workers. The new technologies for office space are interested in improving teamwork and collaboration. Much emphasis is no longer placed on private offices, meeting in the boardroom and hierarchical space allocation. This way, there is more effective collaboration which will help in achieving the firm's goal.
Flexibility: the best way to encourage productivity in corporate organizations is to establish a flexible working system. The office system has gone beyond reporting and closing at the office at a particular time. Flexible working hours will encourage quality worker input and increase organizational growth. This is why the new office space setting encourages their workers to work from anywhere.
Comfort: the key to achieving organizational growth is the use of IT and technological equipment that will make carrying out organizational tasks easy. A key example is the internet connection. With the internet, organizational management and the level of productivity becomes better as ample information required to carry out a task can be acquired over the internet easily.
To keep up with the pace of technological development, many organizations have keyed into incorporated advanced interior designs in their office structure. This has resulted in the demand for interior designers for office space especially office space designers in Bangalore. Interior designers now target incorporating the existing technologies into many organizational structures to cover the next generation technology for office space. These technologies for office space include:
Amenities: because longer working hours have come to spell the new organizational setting, there is an increasing workload that gives little time to get other things done. To prevent this, organizations have included value-added services for workers by providing numerous amenities that will enable workers to give more time at work in order to create a quality work-life balance some of these amenities include food, drinks as well as comfortable accommodation for nightcaps.
Collegiate-Like Spaces: since new generations in the workforce are fairly accustomed to collaborative spaces, it is only ideal to encourage productivity through a space setting like this. Many new generational recruits usually find themselves lost in the old organizational structure hence it is hard to encourage productivity. A familiar environment like the collegiate-like space setting will be easier for them to manage and excel. This is why interior designers for office space have incorporated this new style.
Technology: it is no news that the next generation is a technological incorporated generation. Productivity can only be increased when an organization taps into effective apps to design an office space which is what interior designers for office spaces usually advice.
Ergonomics: when considering office space designs, interior designers for office space also put ergonomics in designing organizations. Work requires you to sit on a particular spot for long hours. To ease this stress, there is now sit-stand and height adjustable office desk that allows workers to have seating alternatives. This is one of the trends interior designers in Bangalore have adopted.
To make all these even better, there are other technological setups that are targeted at improving security, comfort, and ease of doing things generally, they include:
Computer Networking: this has improved the means of communication in offices and has made it easier for workers to reach out to their customers, hence, making achieving organizational objectives easier.
Access Control System: with this, organizational security is guaranteed.
HVAC: heating, ventilation, and cooling are important for an office space; it brings comfort and makes it less stressful while working.
Firefighting System: health and safety is an integral part of an office space which is why it is an important technology to have in an office space in order to prevent danger and harm.
In essence, interior designers for office space and organizations consider next-generation technologies as paramount in engendering effective interpersonal relationship, comfort, and organizational development. Office space designers in Bangalore have been certified to many for their reliability and efficiency. Bangalore office space designers will make sure your office is fully designed and equipped with state-of-the-art technologies.